When:
September 8, 2018 @ 7:30 pm
2018-09-08T19:30:00-04:00
2018-09-08T19:45:00-04:00
Where:
Old Church Theatre
940 Bonisteel Rd Trenton ON
Cost:
$20 in advance $25 at the door
Jerry Leger returns to Old Church Theatre with Dan Mock on bass and vocals. Special guest, Nova Scotia's Thomas Stajcer opens!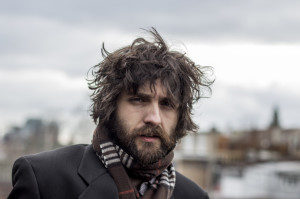 JERRY LEGER
At heart, Canadian singer-songwriter Jerry Leger is driven by a quest to convey in his own manner the purity embedded in the grooves of the vintage rock, country and blues recordings he so dearly loves. This trait attracted support from fellow singer/songwriters like Ron Sexsmith and his staunchest ally, producer and label head Michael Timmins of Cowboy Junkies, who signed Jerry to his label, Latent Recordings in 2013. He has been called "one of Canada's best" by Exclaim, a "gifted storyteller" by The Toronto Star and "One of the best Canadian songwriters" by Rolling Stone. His latest release, the Polaris longer listed 'Nonsense and Heartache' is a 2-record set showcasing the two major musical sides of him. The idea was spearheaded by Timmins with 'Nonsense' displaying Leger's rock 'n' roll and bluesy grit while 'Heartache' is a more folk-roots-melodic expression.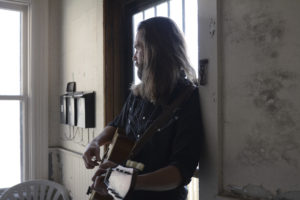 THOMAS STAJCER
From Halifax, Nova Scotia via hockey-stick making Hespeler, Ontario, Thomas Stajcer's debut is a country & western tour of doubt and regret
that culminates in the ultimate question: Will I Learn To Love Again?
Recorded live off the floor at Joel Plaskett's New Scotland Yard (where Stajcer is the in-house engineer), the album features two tracks – "Love Me Now (Or Never Again)" and "Wildfires" – co-written with the East Coast icon. Assembling a host of seasoned backup musicians to bring these songs to life, Will I Learn To Love Again? is true to the big band live show that garnered Stajcer a nomination for Country Artist of the Year in The Coast's 2017 Best of Music Reader's Poll.