When:
March 15, 2019 @ 7:30 pm
2019-03-15T19:30:00-04:00
2019-03-15T19:45:00-04:00
Where:
Old Church Theatre
940 Bonisteel Rd Trenton ON
Cost:
$25 in advance $30 at the door
33-year old singer-songwriter Jerry Leger has received praise in Rolling Stone, Pop Matters, Globe & Mail, The Toronto Star, No Depression, Americana UK, Exclaim! and from fellow songwriters such as Ron Sexsmith and Michael Timmins (of Cowboy Junkies, who is also Leger's producer/label head at Latent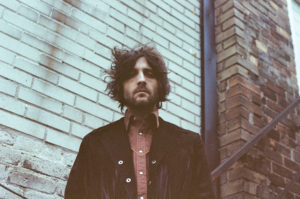 Recordings), yet he's remained somewhat under-the-radar. I'm sure he wouldn't mind commercial success but perhaps the career as a cult artist suits him better, as in the same fashion as songwriters like John Prine and Tom Waits. Both sold modestly but were highly-regarded artists for half of their careers before becoming musical legends; and like these writers, Leger is prolific, uncompromising and fixated on artistic success.
The examples are throughout his already large and impressive body of work. Leger has toured Canada and the States multiple times and in 2018 made his European debut with two tours in support of his acclaimed double LP Nonsense and Heartache (Latent/Warner/Proper). They included dates with Trampled By Turtles, Sarah Shook & The Disarmers and the Take Root Fest, sharing the bill with artists such as Neko Case, Kurt Vile, Father John Misty, Shakey Graves, Alejandro Escovedo and more.