There's always been something special about Jerry Leger's songs that few can match. It bears repeating, and is hardly an understatement, that he manages to channel the youthful vigor of Bob Dylan, John Lennon, Neil Young and Rick Danko, som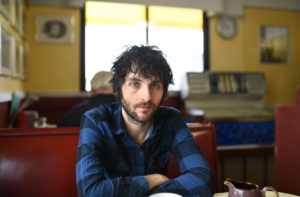 etimes all within the same song.
TICKETS TBA
But at heart, Leger is driven by a quest to convey in his own manner the purity embedded in the grooves of the vintage rock, country and blues recordings he so dearly loves. This trait attracted early support from fellow singer/songwriters like Ron Sexsmith, and his staunchest ally, producer and label head Michael Timmins of Cowboy Junkies. Employing his distinctive live-off-the-floor recording approach on the new 2-record set, Nonsense And Heartache.