When Lara Margaret Marjerrison's eldest sister died by suicide her world was rocked off its axis. In an effort to reconcile the irreconcilable, she turned to her creative outlets, primarily painting and poetry. In surrendering fully to her creative process, she found a way to turn her broken heart into art. What remains is a beautiful guidebook to grief and finding life and magic again in the forever-changed landscape.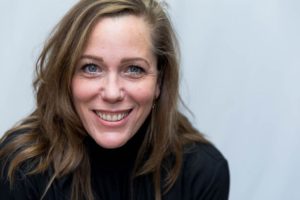 Lara is a compelling and passionate performer. She is intelligent, deeply sensitive, and brave. In her storytelling she combines formal training and technique with a fierce rawness that tears away any facade, leaving her wide open and profoundly connected to her audience. There's not a false moment to be found. See her!
Join author and poet, Lara Margaret Marjerrison, for an evening of storytelling and fundraising in support of the Toronto People with AIDS' Friends for Life Bike Rally.
With your donation (online or at the door) you will receive a gift of a printed original poem on archival paper, suitable for framing.
There will be a DRAW each evening of the tour and three winners per evening will receive a signed copy of grief & loss & love & sex.**
The evening will include storytelling and spoken word performance, a Q&A, and an opportunity to chat with the author. The stories told and poems recited will stitch together the universality across humanity of grief and loss and love and sex and the resilience and hope that can be found in even our darkest moments. The aim is to bring the author and her audience together in a spirit of love, community, and inclusiveness for all.
Lara is riding in the Friends for Life Bike Rally—600 kms over six days, from Toronto to Montreal—in her sister's memory.
This event is sponsored by J&B Books in Trenton. All donations go to PWA directly and are eligible for a charitable tax receipt.
** grief & loss & love & sex is scheduled for re-release later this year. Winners will receive their books by mail upon re-release.