When:
February 23, 2019 @ 7:30 pm
2019-02-23T19:30:00-05:00
2019-02-23T19:45:00-05:00
Where:
Old Church Theatre
940 Bonisteel Rd
Cost:
$20 in Advance $25 at the Door
Roxanne de Bastion from London, England and Nashville, Tennessee based singer-songwriter Megan Palmer are two talented singer-songwriters teaming up for a short tour of Ontario. We are fortunate to have them stop by the Old Church Theatre.
Roxanne de Bastion reminds us that great lyrics do have a place in pop music. With a nod to 1960's psychedelia, Roxanne delivers thoughtful social and personal commentary soaked in piano and cello arrangements. Born in Berlin to a musical, bilingual family, she began composing and performing at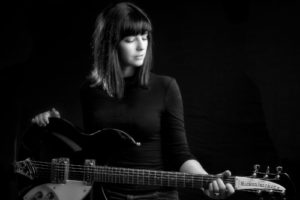 the age of 15. Soon after, Roxanne moved to London equipped with her guitar, her songs, and a one-way ticket. She has been touring non-stop in Europe for the past ten years, recently played the Main Stage at Canterbury Folk Festival, has opened for Lucy and Martha Wainwright, Thea Gilmore, Hayes Carll, and many others, and has performed on The Acoustic Stage at The Glastonbury Music Festival!!
"One of the most perfect voices I have ever heard!" -Tom Whalley, BBC 6
"I was completely bowled over by Roxanne. As well as performing, she converses with the audience, charming everyone in the room. If you ever get the chance to go and see her live – definitely do!" -BBC Introducing Coventry
When Ohio-born Megan Palmer began writing songs in earnest somewhere around 2004, she was a violinist gigging with Ontario-based Luther Wright & the Wrongs, known for their bluegrass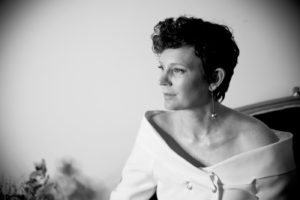 reworking of Pink Floyd's "The Wall." This exercise in genre twisting serves as well as any to hint at the range of stylistic territory spanned in Palmer's own music, which straddles the Americana and adult alternative radio formats while drawing from an even wider-ranging palette of influences that she blurs into original hues. Her voice, attractively austere and affectation-free, is nonetheless versatile enough to suit the varied styles housing her intelligent lyrics and deft melodies.
"She expertly communicates in her songs her sense of kindness and compassion even when there's good reason to behave otherwise. It's not just something she says, it's also who she is as an artist and person." -Aaron Lee Tasjan
"She treats her words with such a welcoming tone that the listener can't help but be drawn in like a child to the Pied Piper" -Wannabe