​We just heard the news that Dan Fewings, the lead comic in Three Martinis  is ill and cannot go on with the show.  However, Rob Phillips and Howard Baer will bring a whole new show on Saturday night!
HIT THAT JIVE JACK
. featuring The Rob Phillips Jazz/Blues Trio
. playing the best of Fats Waller, Django Reinhardt, Nat King Cole & Mose Allison
. with Rob Phillips PIANO/VOCAL, Curtis Cronkwright DRUMS & Howard Baer onBass
Sneak preview…The trio will also perform several Rob Phillips originals from his recently recorded and soon to be released CD!
If you can come, we'll see you then and thanks for going with the flow!
If you were only in it for the laughs, we understand and you can request a refund.
Thanks for your understanding and we all wish Dan a speedy recovery.
Lesley & Brian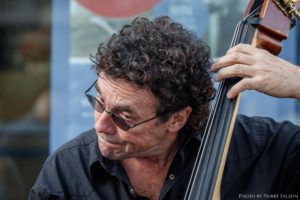 Howard Baer
upright bass
On the heels of a 38yr career in studio recording as composer-arranger-producer creating music for IMAX, CBC-TV, Solitudes and numerous educational music programs for kids, having had over 7000 of his arrangements recorded, and having been honoured with several JUNO nominations for his work, Howard, a Warkworth resident, has changed musical direction.
Previously a keyboardist, trumpet player and conductor, Howard now enjoys playing various styles of music:  jazz, swing, blues, country, bluegrass, R&B, folk and classical …as an upright bassist.  His main focus has been playing in various jazz configurations and coordinating music presentations for dining venues, festivals, weddings & special events.  For more information please visit baeronbass.wordpress.com.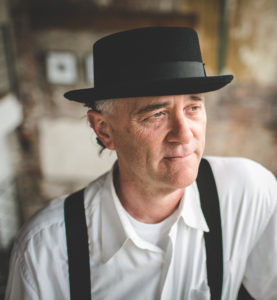 Rob Phillips
piano
Rob Phillips has been performing on the piano in the Peterborough area for the past 30 years.  At age six, he began classical piano studies and soon, with the encouragement of his piano teacher, fell in love with boogie woogie piano.  In high school, he started up his first pop/rock/soul groups and also began jazz piano studies with the great Brian Browne.  After studies at Trent University, Phillips was awarded a scholarship to the University of Alabama to study jazz and classical piano.
After formal studies, Phillips began teaching, performing, and recording with many local musicians.  A six year stint as one of the musical directors for The Second City theatre company as well as being musical director for many local groups has Phillips performing with a variety of well-known musicians.  Over the years he has performed with The Rick Fines Trio, the Chelsey Bennett Band, Beau Dixon, Ada Lee, Bridget Foley, Ronnie Hawkins, The Lemon Sisters, The Weber Brothers, and The Three Martinis comedy improv group.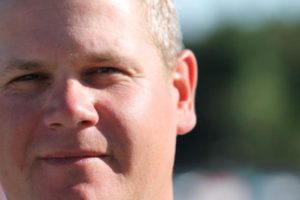 Curtis Cronkwright
drums
Curtis Cronkwright is a working drummer and teacher living in Lakefield Ontario.  Known as an all around player, he currently plays with many acts in the Peterborough area in various styles ranging from jazz, funk and R&B, to reggae.  Curtis has been the drum instructor at Lakefield College School since 2011.