When:
February 10, 2018 @ 2:00 pm
2018-02-10T14:00:00-05:00
2018-02-10T14:15:00-05:00
Where:
Old Church Theatre
940 Bonisteel Rd
Trenton, ON K8V 5P8
Canada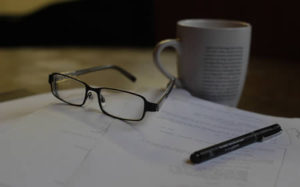 We continue our series of dramatic readings of new plays by local playwrights. Come over and hear the words just as they emerge from the page by some of our favourite actors. And if you have a play or want to read with us be sure to come out and see what we're up to!
The second round of play readings is taking place at the Old Church Theatre Saturday, February 10 at 2 pm.
This month's plays are:
Security  by Ian Feltham and  Wave, Goodbye!  by Darren Moore,  two ambitious one act plays which successfully walk the fine line between the human and the humourous.