Dan Fewings and Rob Phillips have been'making it up on the spot' as the Three Martinis for over 3 years now and kept their audiences laughing and always coming back for more.
Phillips well known Jazz pianist and former second city music director tickles the keys with amazing musicality and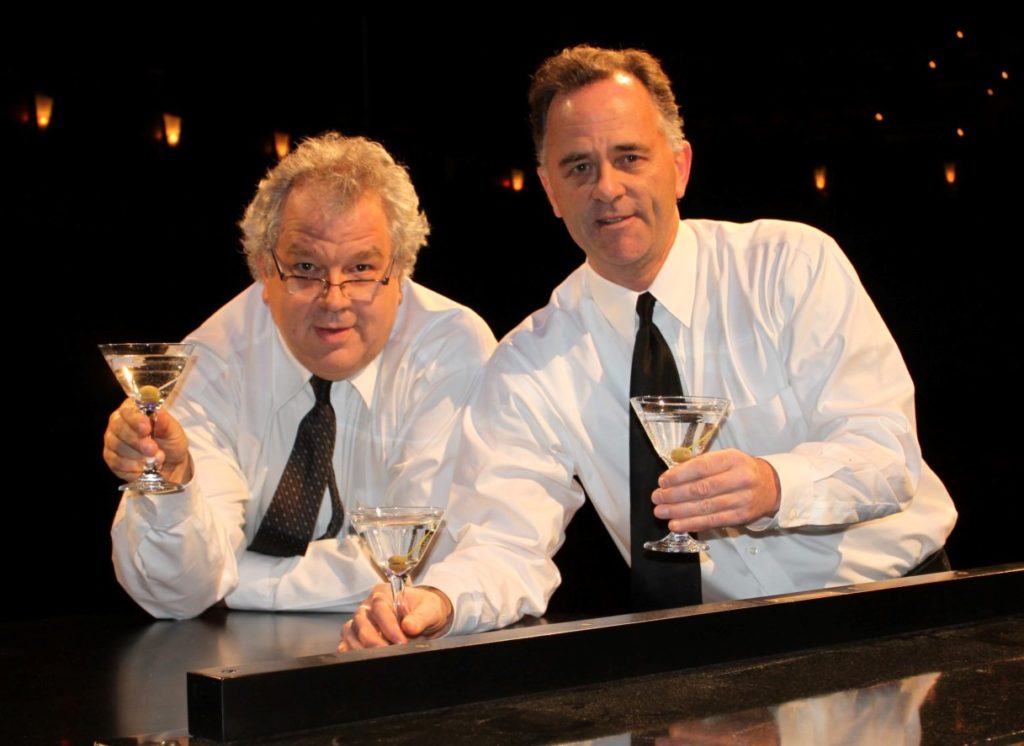 creativity. Fewings on the other hand seems to channel the likes of Jack Gleason, John Candy with a side of Groucho Marx. The Third Martini is always a surprise – a bass player, a guitarist or a drummer completes this improvisational, music comedy trio. This time it's part of the Old Church family, Howard Baer on the upright bass.
The Martinis handcraft their songs specific to each audience. They cajole the audience into writing titles for songs never before written and then before your eyes, with no tricks or mirrors they write those songs, music and all. It's truly a must see performance.