When:
February 17, 2017 @ 7:00 pm
2017-02-17T19:00:00-05:00
2017-02-17T19:15:00-05:00
Where:
Old Church Theatre
940 Bonisteel Rd Trenton
ON
Cost:
$20 in Advance $25 at the Door
Dylan Ireland's debut full length album 'Ontario', (Express & Company) which embraces sounds of traditional Canadian roots rock, has been in rotation on over 125 stations across North America. In summer 2013 their debut single "Carry Me Along' spent 14 weeks on the CBC Radio 2 Top 20 alongside names like Mumford & Sons, David Bowie and Blue Rodeo, reaching as high as #5. While also reaching #1 on CBC Radio 3 R3-30 and Rock Charts.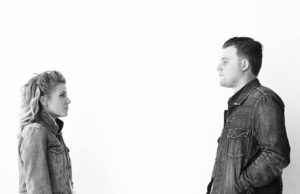 Dylan has toured across Canada from P.E.I to Dawson City, and south to Austin Texas for SXSW 2012. As a touring band, or Dylan solo, he has graced stages across Canada including Mariposa Folk Festival, NXNE, SXSW, Halifax Pop Explosion, and a Home Routes concert series throughout the Yukon Territory. All well sharing stages with the likes of The Sadies, Whitehorse, Tom Wilson, Joel Plaskett and Greg Keelor, have allowed a true, organic sound to develop. 2013 Peterborough Folk Festivals Emerging Artist 2013 Mariposa Folk Festival Emerging Artist 2013 Wire Award folk/country Band Of The Year
In her second, full length album, independent artist, Kayla Howran, from Peterborough, Ontario, offers her most genuine work yet – Spare Parts – 10 songs written from the heart in an alt-country/folk-roots genre, produced by Colin Cripps (Blue Rodeo, Kathleen Edwards and Junkhouse,) recorded at The Tragically Hip's studio, The Bathouse, in Bath, Ontario and featuring other notable players such as Aaron Goldstein (Daniel Romano) on pedal steel, Anna Ruddick (Randy Bachman, Ladies of the Canyon) on bass, Derek Downham (Ron Sexsmith, Whitehorse) on drums/percussion/piano/organ, and Dylan Ireland (Express and Company) on acoustic guitar and background vocals. Spare Parts is due to be released officially, March 2017.
Kayla Howran's music has drawn comparisons to Kathleen Edwards, Lindi Ortega, and Neko Case. Listeners will recognize Howran's signature country inflection throughout Spare Parts; but will also hear a matured, alternative aspect to her voice, style, and songwriting.
"Kayla is a rare, dynamic case of dynamic antipode, wherein the darker and quieter she takes a song, the more powerful it becomes. Her music commands repeat listens, so your ears can savour and soak in every scar, smile and tear." Derek Downham (Canadian producer/musician)
"Howran's vocal chops and ease with melodies rise quickly to the top of the mix, a tender yet confident timbre set to highway-paced grooves, giving Spare Parts that cruising, open road feeling." Mike Dunn (BEATROUTE Magazine AB)