Saturday November 19th @ 7pm
$20 in advance – $25 at the door
Acclaimed Scottish musician Archie Fisher shared that "Allison Lupton's balance of strong composition and sensitive musicality makes her a fine contemporary songwriter and interpreter of the tradition and the works of her fellow songsmiths."
Allison Lupton grew up in the Ontario farming community of Zorra Township where she learned to sing harmony in the church choir. She began playing traditional folk music in 1990 with the band Killiecrankie which was regularly heard on CBC Radio's legendary Max Ferguson Show. In 2001 Allison formed her own band and has since recorded 3 solo CDs. Allison has been featured on CBC's Radio's Vinyl Café, and most recently toured the UK performing at the Hebridean Celtic and the Warwick Folk Festivals. In 2008, Allison was honoured with a nomination in the "Traditional Singer of the Year" category by the Canadian Folk Music Awards.  Allison's song-writing talents have also been acknowledged. "One More Day" won the grand prize in the 2015 Folk Music Ontario's Songs From the Heart competition. Her song "Bonnie and May" was chosen to be included in the Waterloo Region District School Board's Kodaly Choral Festival concert repertoire for 2016.
Performing with Allison at the Old Church Theatre will be folk veterans Joseph Phillips, Joey Wright and Canadian and U.S. National Fiddle Champion Shane Cook.
Shane Cook is a three-time Canadian Open National fiddle champion and is the only foreigner to win the US Grand National Fiddle Championship. Shane has distinguished himself as a leading exponent of the Canadian old-time fiddle tradition and enjoys playing an array of fiddle styles ranging from Irish and Scottish to French-Canadian, Texan, and Bluegrass. Shane has six solo recordings and leads his own group. Shane also performs regularly with several ensembles including the PBS hit, Bowfire, and has toured extensively in Canada, the US, the UK, Ireland, Germany, China and Taiwan. He is a graduate of UWO and resides in London, Ontario.  www.shanecook.com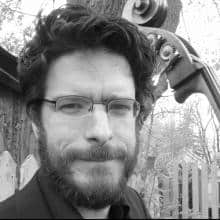 Joseph Phillips Born and raised in Toronto, Joe Phillips started studying classical guitar at age 9 at the University Settlement House Music School. He attended Oakwood Collegiate, and after some time playing the clarinet, he discovered the double bass. Time spent playing in various blues bars, Irish pubs and booze cans and four years studying with renowned classical virtuoso Joel Quarrington have led to a busy and diverse career. When not playing principal bass in Orchestra London Canada, Joe can be found making music with artists as varied as The Art of Time Ensemble, Via Salzburg Chamber Orchestra, Group of 27 Chamber Orchestra, cabaret siren Patricia O'Callaghan, songwriters Jenny Whiteley, Sarah Slean, Ruth Moody, the Wailin' Jennys, Corin Raymond and Rita Chiarelli, jazz bassist/cellist/composer Andrew Downing, banjoist Jayme Stone, Canadian fiddlers Pierre Schryer and Shane Cook and Irish flute and whistle virtuoso Nuala Kennedy.  Joe has performed with the National Arts Centre Orchestra, the Toronto Symphony Orchestra, Les Violons du Roy, I Musici de Montréal, Tafelmusik and the Festival of the Sound and is an annual participant in the Sweetwater Music weekend in Owen Sound, Ontario.
Joey Wright is known for his lyrical and inspired guitar and mandolin playing. He is versed in many styles such as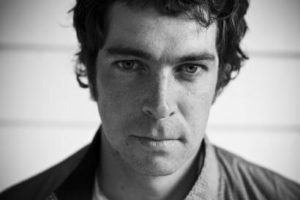 bluegrass, blues, swing, pop and country. He is also known for his unique compositions. Joey is a sought after collaborator as much for his positive and inspirational attitude as for his musical vision and talent.
His first solo cd, "Camp", has received rave reviews from such magazines as Penguin Eggs and Bluegrass North, and has earned him a new legion of fans. His original material appeals to fans of new acoustic music, bluegrass and pop in equal parts. His sophomore cd, "Jalopy" was released in December, 2006 to a slew of rave reviews and it earned Joey a Juno nomination for "Instrumental Album of the Year".
Joey has appeared on many highly acclaimed Canadian recordings. Recently he has played on albums by Sarah Harmer (for which Joey received a gold record), Amy Millan, Oh Suzanna, Ruth Moody, Pierre Schryer, Jenny Whiteley, Dan Whiteley, and The Banjo Special to name a few.