When:
August 30, 2018 @ 7:30 pm
2018-08-30T19:30:00-04:00
2018-08-30T19:45:00-04:00
Where:
Old Church Theatre
940 Bonisteel Rd
Trenton, ON K8V 5P8
Canada

Cost:
$20 advance - $25 at the door
When Howard Baer comes to The Old Church Theatre we can always count on him to bring along the very best in musical artistry. This time it's the incredible finger-style guitarist and singer-songwriter Noah Zacharin.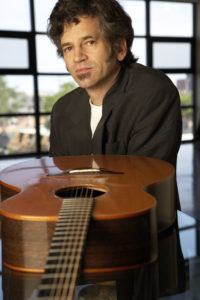 Noah Zacharin: Born in Montreal, he now resides in Toronto. He's been called "a stunning guitarist" (Holger Petersen, CBC), "a wonderful songwriter and performer" (Paul Mills, Borealis Records), and "a poet, a songwriter, a singer we have been waiting for" (Penny Lang). Minor 7th commented: "like Bruce Cockburn, Ry Cooder, and Bonnie Raitt, Noah Zacharin possesses a virtuoso command of the guitar…world-wise songwriting".
Zacharin has released 6 CD's of literate, well-crafted songs that know no barrier of genre. His most recent—"Waiting on Your Love"—has been heard nationally on CBC and Radio-Canada, is "one of the best singer/songwriter CD's I have ever heard" (Randy Finney, TFGA), and features the best of Toronto's jazz, pop, and roots players, as well as long-time Tom Waits alum, Ralph Carney. For more information please visit noahsong.com
Howard Baer: On the heels of a 38yr career in studio recording as composer-arranger-producer creating music for IMAX, CBC-TV, Solitudes and numerous educational music programs for kids, having had over 7000 of his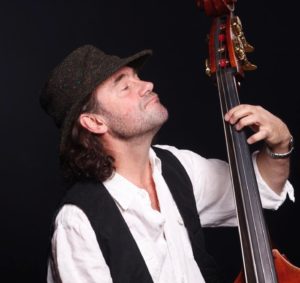 arrangements recorded, and having been honoured with several JUNO nominations for his work, Howard, a Warkworth resident, has changed musical direction.
Previously a keyboardist, trumpet player and conductor, now Howard now enjoys playing various styles of music: jazz, blues, country, bluegrass, R&B, folk and classical …as an upright bassist. His main focus has been playing in various jazz configurations and coordinating music presentations for dining venues, festivals, weddings & special events. For more information please visit baeronbass.wordpress.com.