Lotus Wight is most noted for his work as performer, composer and instrument maker for international folk retro-nauts Sheesham, Lotus and Son.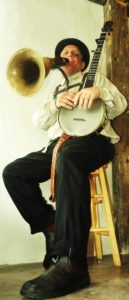 In 2016 Lotus won the Canadian Folk Music Award nomination for Best Solo Instrumental Album for his release "Lotus Wight's Ode to the Banjo". Lotus' solo show focuses on the banjo's rich history from its roots in West Africa to its sometimes dubious role as America's instrument, playing and singing rare old versions of rare old tunes.
Playing with Lotus will be local old-time fiddler and luthier Winsome Sarol, a long-time friend and collaborator.
Joining Lotus on stage is Luke Mercier. Luke is master violin maker / restorer and an accomplished musician /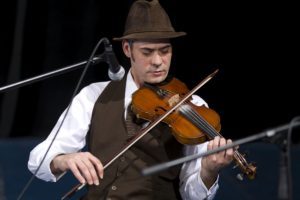 composer residing in Spring Brook On. His musical interests range from classical piano to Traditional Folk Roots and Country-Blues music where you may catch him playing fiddle, banjo, mandolin or singing with his guitar.