Join us for our second night of our "Local Showcase" where we will highlight a select number of fantastic local performers.
On August 10th  we're going "Country" with Rob Donaldson, Adam Gibson, Deb O'Connor , Roy Bordon Jr.  and host David Bush.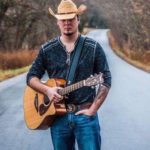 Rob Donaldson is a country singer/songwriter from Stirling.  Stripped down and turned up, he delivers a solid performance just him and his guitar as a solo artist.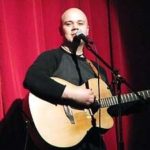 Adam Gibson is a veteran performer of country music and old rock throughout southeastern Ontario. After finishing second in the 2001 Kingston Fall Fair Country Singing Showdown, he played many times on the Trent Valley Country Jamboree and the Lions Jamboree stages. Adam is a student of country music, and his shows draw on a wide variety of inspirations. Inside his voice you will hear the 70s Outlaw country movement mixed with the neotraditional sounds of artists like Alan Jackson and George Strait. Combined with the occasional original number and a variety of crowd favourites, Adam is right at home at the Old Church Theatre's Roy Bonisteel Studio.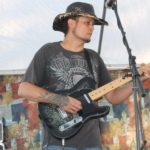 Roy Bordon Jr. was born and raised in Nova Scotia by Nashville recording artist father Roy and mother Nancy B. of Southbound. His childhood was filled with the sounds of Nashville, so it's no surprise that Roy plays guitar and sings like he does. The very thing that makes Roy stand out from the rest is his unique voice that gives his songs originality naturally and effortlessly. Roy's voice is powerful and has been told on many occasions it's the kind of voice you could listen to all night. Melodic, tight and tasteful guitar playing gives the Roy Borden Jr. Band it's full round sound as a Country Band from Trenton, Ontario.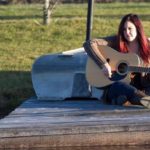 Deb O'Connor
"I was born and raised just outside of Stirling. I spent 20 years in Toronto and moved back home to the Quinte area a few years ago to live a quieter life with my husband and daughter. I grew up singing and playing guitar around the campfire, writing my first song at the age of 16. I have recently rekindled my love for music and have started playing a few local gigs".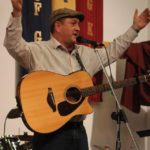 And your host, Dave Bush.
If Forest Gump played guitar this is what he might be like.  Songs include Sweet Jesus I Wanna Go to Jail, 4 Kids for Sale or Rent and The Old Town Hussie.