Where the River Flows is a new comedy by Peter Paylor and stars Bill Petch.
Keaton Lowry is a writer and a paddler – a canoe and kayak enthusiast who's moved from the city to a little cabin by the river where he writes a monthly, syndicated magazine column – "Where the River Flows". Keaton is sometimes the target of the townspeople's disdain for city folk – quite literally when Vern has his shotgun out – and the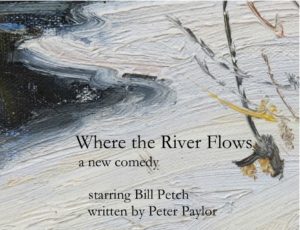 townspeople are sometimes the target of Keaton's monthly column. Keaton would like nothing more than to be left alone to watch the river from his window, but the view from his window is obstructed and the river is crawling with metaphors…and then along comes Jill.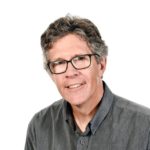 Bill Petch does a marvelous job of bringing Keaton to life in "Where the River Flows", a delightful new piece of theatre in the great Canadian storytelling tradition. It's warm and honest and incredibly funny and bound to be a hit with the audience for this world premier performance.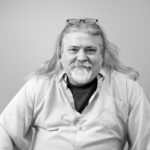 With six plays produced in less than three years, Peter Paylor has quickly become one of the Region's favourite playwrights, winning over audiences by putting likable characters in unlikely situations with a fine balance of warmth and humour. Peter lives in Belleville, Ontario where he is a founding member of the Quinte Playwrights' Collective and an ardent supporter of local theatre and the arts. His plays have been produced by the Belleville Theatre Guild, The Old Church Theatre and the River & Main Theatre Company. Three of his plays have been presented at the Eastern Ontario Drama League's One-Act Play Festivals including the Old Church Theatre's production of "Tea with Roger" which received the Audience Choice Award for Favourite Play in November, 2017.