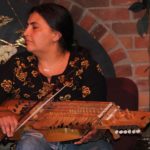 Saskia Tomkins brings a variety of amazing sounds to the Old Church on Sunday afternoons. On June 24th Saskia will be joined by husband Steafan Hannigan. Saskia and Steafan moved to Canada 10 years ago from England with their three child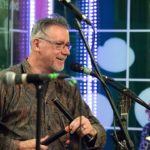 ren. Steafan, from North Ireland and Saskia met in the UK and have been performing together for over 20 years.
They are inviting special guest George Crotty to share the stage. George Crotty is a crossover cellist hailing Toronto, Canada. He traces his family lineage to fiddlers in County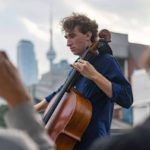 Clare, Ireland, and a family of Jewish musicians descended from Felix Mendelssohn. A recent graduate of the Berklee College of Music, Crotty aspires to forge a new linguistic path for the cello by integrating elements from Eastern, Celtic, and Jazz traditions. He has recently performed domestically and abroad with oud / violin virtuoso, Simon Shaheen, American fiddle guru, Darol Anger. and jazz legend Paquito D'Rivera. He currently resides in New York City.