Vancouver alt-folk artist Sam Lynch is a wanderer and a restless mind, who sings her heart onto her sleeve by way of reflective, honest lyrics, and a nuanced, emotionally transparent live performance. She stands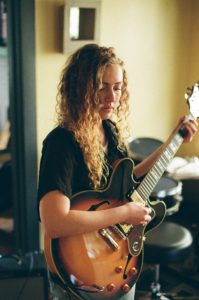 armed with a guitar and a voice that carries echoes from decades passed, yet still commands space in the current tapestry, garnering her comparisons to the likes of Feist, Phoebe Bridgers and Margaret Glaspy. The stark honesty in Sam's writing translates a sense of immediacy to her stories: some very personal and detailed, others more sweeping and symbolic. Sam seeks out the sweet spots where vulnerability and strength meet, and where guarded hearts find companionship. The future is full of promise for this heartfelt, stubbornly curious artist, as she willingly sinks deeper into her symbiotic relationship with music and actively works to carve out her space in the Canadian musical landscape and beyond. The upcoming months are looking to be the busiest yet, with an extensive solo-tour of the East coast of Canada and the USA in the early summer, and the release of her debut EP in May 2018.
Sam invited us to include a local musician as an opening act and we've asked Travis Hamel to fill the bill.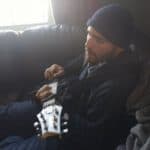 Travis is a singer songwriter from Carrying Place. He has been writing his own music for about 6 years and playing guitar for 16. He brings a relaxing vibe and his own style to covers. Travis can be contacted via email at TravisHamel@hotmail.com
Come kick off the start of the holiday weekend with this "Pay what you Can" concert!