Pat Temple pulls from the very best of Western Swing, Jump Blues and Rockabilly to fuel his fresh and uplifting songs. Pat's music is at once personal, familiar and infectious. His voice is compelling and his melodies are lasting. Pat's extensive body of work spans three decades and is infused with roots blues, folk and early jazz. His releases for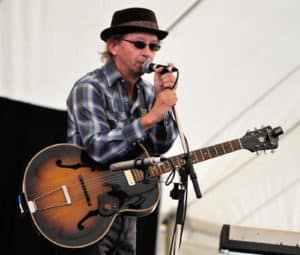 BMG of 'Stone Boat' and 'Connecting Lines' plus his releases of 'One Tree Island', 'Cold Cuts', 'One Song At A Time' and his most recent release 'Day For Day' for the Wingwalker label give us cult favourites "Salamander Bones" and the CMT video released "Playin' Havoc With My Heart."
Pat Temple is a favoured performer at many Canadian blues, folk and jazz music festivals and his concerts at The National Art Gallery and the Ontario Place Forum are part of our cultural heritage. The Hi Lo at Massey Hall release for Wingwalker is one such inspiring Pat Temple concert. Pat Temple continues to be surrounded and accompanied by stellar Canadian musicians Terry Wilkins, Spencer Evans, Frank Barth and more recently Alan Black, Kyler Tapscott and Rob Foreman. The live shows shows are uplifting and toe tappin. You'll either be dancing on the floor or in your seat.
"Temple's gently persuasive vocals are easy on the ear, and his songwriting chops are solid"- Kerry Doole, New
Canadian Music
"Much like Leon Redbone, at its best, Day For Day evokes
another time and place, a sepia toned nostalgia." – Devin Shael Fox, JAZZ.FM91
For over fifteen years entertainer Spencer Evans has been performing on the piano, clarinet and accordion. He has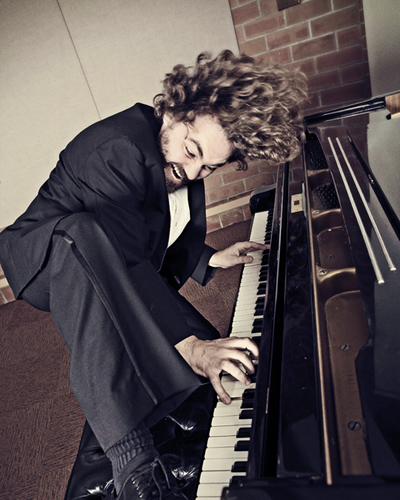 played from Bermuda to Bosnia, New Orleans to the North Pole, has recorded and toured with Sarah Harmer and Pat Temple, and has performed with Jeff Healey, Dan Aykroyd, Willie P. Bennett, Jack Mahieu and Toronto's Swing Gang, among countless others.
Spencer has also appeared on the Tonight Show with Jay Leno, CBC Radio's The Vinyl Café with Stuart McLean, MUCHmusic and CMT. A resident of Kingston for several years, he keeps busy playing with numerous local bands such as Bloom, Pico de Gallo, Ghetto Xpress, The River Cats and various jazzy combos.
In recent years, Spencer has been adding his talented piano accompaniment to screenings of movies from the 1920's Silent Film era.