When:
April 7, 2019 @ 2:00 pm
2019-04-07T14:00:00-04:00
2019-04-07T14:15:00-04:00
Where:
Old Church Theatre
940 Bonisteel Rd
Cost:
$25 in Advance $30 at the Door
David Henman (April Wine) joins Nicole Lisa Craig for her return to the Old Church. She describes herself as super sensitive to the world around her, at 6'3″ Nicole Lisa Craig stands tall and strong and can belt out a song with so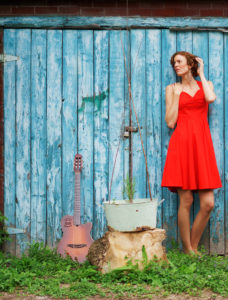 much emotion and passion, taking her audiences on an emotional journey. Her songs have content beyond the typical song topics, offering messages of self empowerment, global awareness and universal connectivity.
Nicole love's the music of the 60s and 70s, grew up with the alternative music of the 90s and has studied classically performing in symphony orchestras for over 7 years. These varied influences in her life, have come together to create a one of a kind musical experience, her latest album LIFT.
This album blends the emotion and dynamics of classical music with the storytelling of folk music, the edginess of alternative rock and the open creativeness of modern day underground pop. It features David Henman (co-founder of April Wine who is a Juno recipient and a Canadian Hall of Fame inductee) and Juno award winner Howard Baer on bass.
It's music for our times crossing all borders, carrying a message that Nicole hopes will give listeners a sense of connection and a lift to a better place. This is especially important to Nicole since she has suffered personally with and has been surviving a winning battle against depression. We can all use a lift sometimes she says.