MIMI: NEW MUSIC FROM AN OLD SOUL    
Mimi has been performing music since the young age of 7 years old when she performed the national anthem at the parliament of Canada for Prime Minister Jean Chrétien. From there, she began establishing her own events as well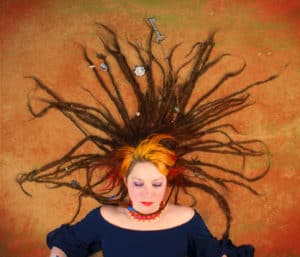 as participating in local telethons and talent shows.
Inspired by her roots as an indigenous and French-Canadian woman, she began writing at the age of 14 and performing in more areas around Ontario, Canada. By the time she turned 17 she started crafting her debut album with a Canadian music producer which was officially launched in 2014. She received airplay on radio, sold out CD release concerts and over the last few years she has been establishing her roots as a songwriter and performing at festivals such as MIDEM (in Cannes, France), Beaches Jazz Festival, and Northern Lights Festival. On top of her quick success, she also received award nominations from NOMFA.
Mimi has been crafting her new album, 'Connected' over the past two years and she has teamed up with established musicians and renowned producer Thomas McKay. She plans on continuing her Rhythm and Rhyme Songwriting workshops where she teaches students ages 8 to 18 how to delve into the creation of music in brilliant ways. She aims to make a name for herself on the international scale by crafting tours in countries like India, Australia and the UK. Be sure to keep up with Mimi on her near-future endeavours.