When:
October 12, 2018 @ 7:30 pm
2018-10-12T19:30:00-04:00
2018-10-12T19:45:00-04:00
Where:
Old Church Theatre
940 Bonisteel Rd
Cost:
$20 in Advance $25 at the Door
John Young of Lifesigns brings his solo show to Canada …
John is a British progressive rock keyboardist and singer from Liverpool. Classically trained on keyboard and voice his first major break came in 1985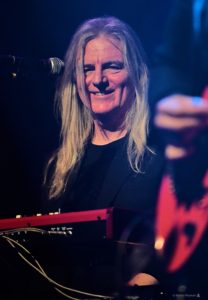 when he auditioned and became part of Uli Jon Roth's band (ex-Scorpions). After a World Tour, John spent his time doing studio and session work with artists as diverse as Steeleye Span and Bon Jovi. Subsequently, John Wetton asked him to join Asia for two European tours after which he joined Paul Rodgers and Kenny Jones in a short-lived band called The Law. John played with Bonnie Tyler in the mid-1990s and has since worked with her all over the world. In 2001, he joined the Scorpions for a world tour to promote their Acoustica album. In the same year, he was co-writing the Fish album Fellini Days with John Wesley and appeared on the resulting live album Fellini Nights. He has also worked as part of the regenerated Greenslade, appearing on the albums Large Afternoon and Live 2001.
https://www.lifesigns.me
https://www.johnyoungband.com/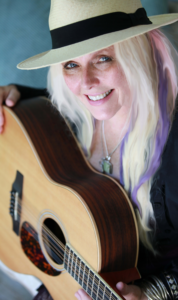 Astrid Young opens, accompanied by the Grand Dame of all things strings, Saskia Tomkins. Astrid is a singer-songwriter with influences that range from classical to heavy rock, with a healthy dose of blues and country in between. Her discography dates back to 1984 and boasts over forty releases, from bands that she has played in, to artists for whom she has sang backup for or played with as a side-musician. Her solo acoustic shows have been compared to "Alice In Chains Unplugged", and Music Connection Magazine once said she was "More closely related to Angus". She has played stages large and small all over the world, from the Whiskey-A-Go-Go in Hollywood to Paradiso in Amsterdam. Astrid cites her primary influences as David Bowie, Pink Floyd, Kate Bush, and Black Sabbath, she plays a 12-string like it's a weapon and she isn't afraid to change strings on the day of a show.
FUN FACTS: Though John and Astrid share a surname, they are not related. They met almost 30 years ago at the NAMM show in Los Angeles and bonded over each other's music while sitting in John's rental car, listening to their respective CASSETTE TAPES. This little Canadian mini-tour is the first time that they have shared a stage or even been in the same room together since that day.
$20 in advance, $25 at the door. Limited seating! Book now!!