When:
April 22, 2017 @ 7:00 pm
2017-04-22T19:00:00-04:00
2017-04-22T19:15:00-04:00
Cost:
$10 in advance $15 at the door
Join us for an Earth Day presentation.  County photographer Phil Norton will give a slide presentation that aims to make you think, feel, and hopefully even act.
 Phil h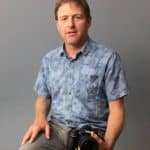 as been carrying his camera into the natural world for 45 years and he will light up the church wall with scenes of striking landforms, dramatic skies, wildlife and the woodland web of life as well as where the land meets the sea along our Great Lake shores. He will also share pictures that are not so pretty, where humans despoil the
pristine.
Norton decided in 2010, when oil was gushing uncontrollably into the Gulf of Mexico, and fracking was running rough-shod over the Appalachian and Allegheny landscape, that he would take it upon himself to visit the energy extraction hot spots of North America. 7 years later he has been true to his pledge and his photographic "Energy Documentary" is a powerful testimony to how our lifestyles impact Mother Earth and all that depend on clean water, air and soil. Born in Pittsburgh and raised where coal is king and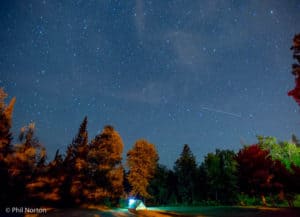 where the world's first oil fields are in western Pennsylvania, Norton held a unique perspective when he witnessed dying lakes and forests in his adopted home of Canada. He won national magazine awards in 1983 and 85 for investigative articles in Harrowsmith Magazine showing a correlation between dying maples in Quebec and Ontario and acidic precipitation coming from the industrialized Ohio River Valley. Politics get involved when maple syrup producers demand stricter controls on coal burning and consequently miners fear job losses. In covering environmental issues, Norton gets to know both sides and attempts to foster understanding both ways while defending natural resources. Many examples of energy production are on our doorstep. Between Kingston and Toronto we have the controversial wind and solar projects, nuclear reactors, gas-fired electric generators and hydro-electric dams. Oil pipelines and railroad shipments of petroleum cross the Trent and Moira Rivers daily. Similarly, Norton has found many of his greatest natural scenes within the County and Quinte Region. For the past five years he has been leading group photography outings each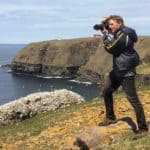 week as well as longer excursions to Newfoundland, Arizona and to Western Canada. For good photography his motto is get out there often and in all weather conditions, at all times of year and all times of day. You are guaranteed to encounter wildlife and dramatic skies and people from all walks of life.
Luke Norton, 17, will be accompanying his father to the Old Church Theatre to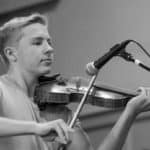 perform some fiddling tunes before the slide presentation and at intermission. He studies with Derek Morris of the Fiddleheads and has performed his jigs and reels and Celtic tunes on stage at Picton's Canada Day and at the Waring House pub. © Phil Norton 2017