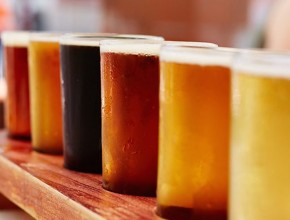 Let your friends know, and come to church July 9th, 1pm-5pm!
$20 at the gate – includes your glass and four tickets.
Join us at the Old Church Theatre July 9th for a unique celebration of craft beer, cider, and local artisans. We'll feature beer tasting and food pairings with craft brewers from around the area.
You can ask the Brew Masters about your favourite beverage from Wildcard, ChurchKey, Barley Days, Railway City, Prince Eddy's, Beaus, William Street, Manantler and Cider from Empire and Clafeld
There will be great BBQ food on site with Ramblin' Pit BBQ Catering to whet your appetites with the great beer to wet your whistles!
We'll also feature live music, artisits, magic and more during this, our second craft beer and food event.
The 'Old Church' is a 140 year old renovated Methodist Church saved from demolition by Trenton's own favourite son, Roy Bonisteel. Enjoy a singular architectural experience with our 17 foot vaulted ceilings and unmatched acoustic 'vibe' where we feature musical entertainment every week.
We open at 1:00 and close a 5:00 so mark your calendars for this one of a kind event at a one of a kind venue!