On March 9th, help us welcome the return to the Old Church award winning musicians Shane Cook, Joey Wright and Joe Phillips.  You'll never heard strings like this!  Order now and don't miss out.
Shane Cook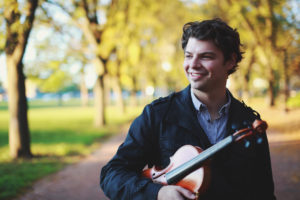 A Canadian and US National fiddle champion, Shane Cook captivates audiences with technically thrilling and adventurous performances. Noted by The Canadian Fiddlers' Hall of Fame as one of the "finest fiddlers in the world today," Cook has distinguished himself as a master of the Canadian old-time fiddle tradition. He also excels at styles ranging from Irish and Scottish to French-Canadian and Bluegrass. After a concert at The Opera House in Boston, the Boston Herald proclaimed "Shane Cook's Celtic fiddling was enough to break hearts."
In 2006, Shane retired from competitive fiddling as one of Canada's most highly awarded fiddlers. He is a three-time Canadian Open National Champion, a three-time Canadian Grand Masters Champion, a Grand North American Champion, and is the only foreign fiddler to win the US Grand National Championship, a feat he accomplished at just 17 years of age.
Shane's most recent recognition came in 2012 when he received a CBC Galaxie Rising Star Award as well as a Young Tradition Bearer Award, granted by the Goderich Celtic Roots Festival for his dedication and contribution to traditional and roots music in Canada.
In concert, Shane captivates audiences with his danceable playing that is as adventurous as it is technically thrilling. His expressive and virtually flawless performances place him in high demand among a variety of ensembles and collaborations that have seen him tour extensively in Canada, the US, the UK, Ireland, Germany, China and Taiwan.
Joey Wright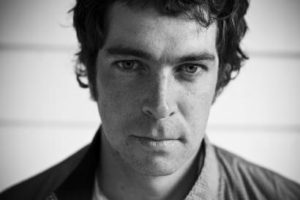 Joey Wright is a Juno-nominated songwriter, composer and performer from Toronto. Joey is well known for his lyrical and inspired guitar and mandolin playing. He is also highly regarded for his compositions and songwriting.
Joey was one of the leading lights in the explosive bluegrass, old time and traditional country scene in Toronto in the late 90's. Joey joined Jenny Whiteley's band in 1999, and their first two albums (Jenny Whiteley & Hopetown) both won Juno awards for Best Roots Traditional Album. In 2005 Joey joined Sarah Harmer's band to record the album I'm A Mountain which earned him a gold record. In 2007 Joey collaborated with Jesse Zubot, Steve Dawson, Dan Whiteley and Joe Phillips to create his own album, Jalopy. Jalopy received a Juno nomination for Best Instrumental Album. Joey's record Hatch was released in 2010 to critical acclaim and features his songwriting, production and arrangements. "…subtly sweet melodies and the stellar instrumental work of Wright and his accomplices… a dreamy, psychedelic folk vibe permeates." Exclaim Magazine.
Joe Phillips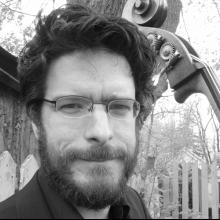 Born in Toronto, Joe Phillips has carved out a career as one of Canada's most versatile double bassists. Currently playing with Art of Time Ensemble, The London Symphonia, Jayme Stone's Lomax Project and Payadora Tango Ensemble, he has also played and recorded both bass and guitar with Pierre Schryer, Shane Cook, Nuala Kennedy, Sarah Slean, David Braid, Andrew Downing, Miranda Mulholland, Jill Barber, Ruth Moody and the Wailin' Jennys.
An accomplished classical musician, Joe has been the principal bassist of Orchestra London Canada, Sinfonia Toronto and the Thunder Bay Symphony, and has performed with the Toronto Symphony, the National Arts Centre Orchestra, the Canadian Opera Company and many other ensembles. Joe has had the opportunity to play with some of the best chamber musicians in Canada and the world through his work with the Sweetwater Music Festival, Festival of the Sound, Ottawa Chamber Music Festival and has toured with Canadian chamber music supergroup, Octagon.