Bobby Dove has the incomparable Bobby Watson opening  on Friday night for a great double bill!
Bobby Dove is winning the hearts of music lovers across genres and generations with her sincere songwriting and powerful, unvarnished voice. Born in Montreal, Bobby planted her country roots picking acoustic guitar and mandolin at the legendary Wheel Club, where she found a musical mentor in the resident lap steel player Bobby Hill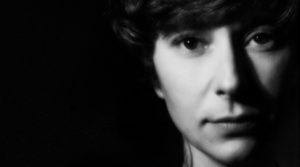 – a musician, singer-songwriter, historian and pioneer of Canadian country radio in the 1950's.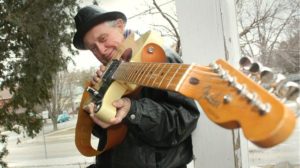 Bobby Watson is a Peterborough native, born and raised in East City, if you didn't know him by sight, at least around Peterborough, you knew him by sound. He has played with the Hangmen, the Outcrowd, Coyote and Ensemble and Ronnie Hawkins. He was offered a spot in Rough Trade. (He turned that one down since he wasn't into the punk scene). He had even given it a shot in California. Bobby Watson is now an International Blues player, Singer/Song writer.
More of our feature artist, Bobby Dove:
Bobby released Dovetales in 2013, a seven song EP heralded by CBC's Brendan Kelly as "a stunner, repping the debut of an important new voice on our roots scene." She has since shared stages with artists such as Justin Townes Earle, JD McPhereson, and Mary Gauthier.
Released online and on CD in October 2016, Bobby Dove's debut full-length album, Thunderchild is a collection of honky tonk two-steppers, rocked-up vision quests and smoldering ballads. The album was produced in Peterborough, Ontario at the studio of James McKenty (Blue Rodeo, Gordon Lightfoot), with a stellar lineup of Canadian musicians including Anna Ruddick, Sam Weber, Bob Cohen, Laura Bates and Burke Carroll.
Bobby Dove is a gifted artist, and a brilliant new light on the songwriting scene. Her songs speak to my heart. Her work is a link in the chain that binds the future to the past. A time traveler, Bobby's songs meld genres with the touch of a master. I am a fan." Mary Gauthier
"A strong debut from a talented newcomer." Barry Hammond, Penguin Eggs Magazine
"She invokes a young female Hank Williams with an old soul and a much better future. Thunderchild, her debut CD, is a gem!" Richard Flohil