Reservations required.  Please book by August 18th.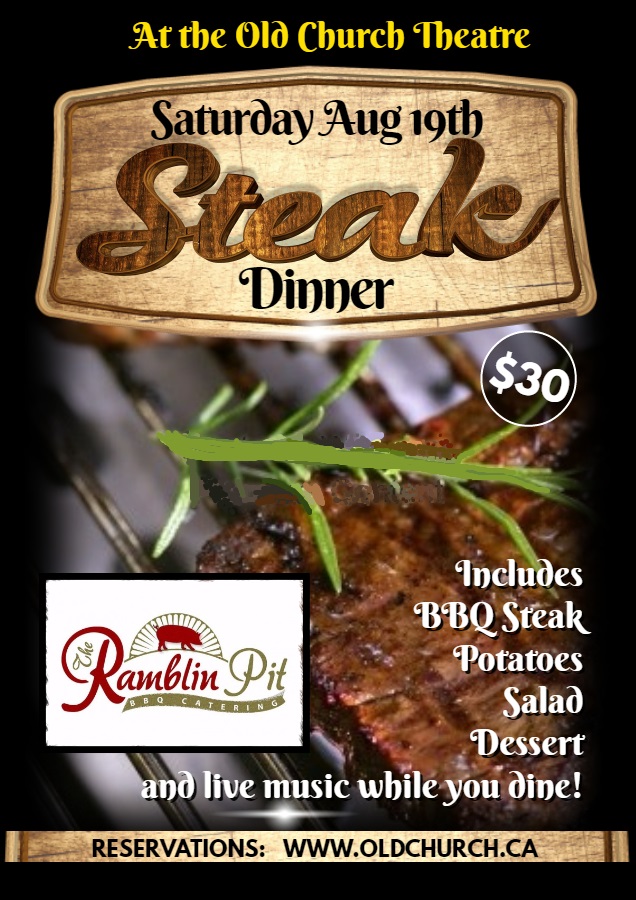 Dinner will be prepared by Matt of The Ramblin' Pit BBQ Catering.
Come out for 7pm, see the BBQ underway and get a drink at the bar.
Steaks will be served for 7:30.
For your added pleasure, and most certainly that extra bit of elegance, there will be live ambiance music by Charlene Marcus and Julian Nelson.