Live is Where it Lives, hosted by Joe Callahan,  is a live music series produced at the Old Church for CogecoTV in Belleville.  You can reserve a seat to be part of the studio audience for these "pass-the-hat" concerts.  Start time is 7:30.  Doors, and bar,  open at 7PM.
Joe Callahan is a folk/roots/blues singer-songwriter, producer, performer, and host of several music jams and shows.FULL BIO.
The Line-Up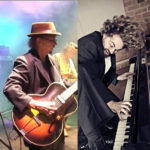 September 16th
Pat Temple & Spencer Evans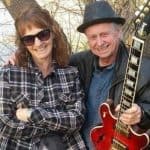 October 28th
High and Lonesome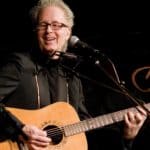 November 25th
Chris Cuddy
December 16th
Michael Schatte
Our Host
Joe Callahan is a folk/roots/blues singer-songwriter who first performed professionally over 40 years ago as a singer and drummer in a country-rock band called The Rivermen.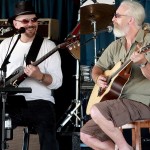 Continuing to develop his finger style guitar playing and writing songs with social justice underpinnings, in 2011, he co-produced his first CD Watching the Light  (available on I-Tunes and Apple Music) with friend and collaborator Tim Campbell and released it independently to positive reviews but limited distribution.  (He and Campbell had previously produced  Handmade Music, a live-to-tape radio show broadcast in eastern Ontario for four years.
In 2013, he elected to devote most of his time to producing and performing live music and he was invited to help to create, host and co-produce Night Kitchen Too a musical variety show, at the Pinnacle Playhouse in downtown Belleville.
In Septembe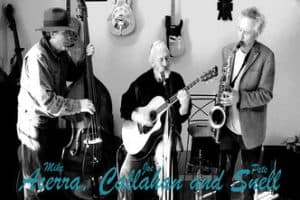 r 2016, following up the success of  live presentations of "Live is Where it Lives"  for audiences at the Roy Bonisteel studio in the Old Church Theatre just north of Trenton, Ontario, Joe finalized plans to have the show produced for TV with CogecoTV in Belleville. The show is scheduled for broadcast early in 2017.
Rehearsing new original material with Peter Snell and Mike Accerra, Joe continues to engage in his favourite pastime, hosting regular jams in the Quinte area.